Our Loft Conversion Specialists Will Help You to Get the Most out of your Home
With more than two decades of experience, London and Kent Construction Ltd are on hand to help local residents make the most out of their existing space.
As people outgrow their homes, they are faced with two choices: move to a new home, or extend their home to fit their changing needs. Often, loft conversions are the best solution as they lack the stress and costs of moving home while providing home owners with much needed additional space.
London and Kent Construction Ltd provides high quality loft conversion services for all types of loft conversions including top floor flats and apartments, bungalows, chalets and period properties. From detailed planning and obtaining the planning permission through to completion and landscaping, our team includes tradesmen and women who are skilled and experienced in providing all of the services needed. We are proud of the professionalism and range of skills possessed by our team, which includes loft conversion specialists, carpenters, electricians, plumbers and interior designers.
With London and Kent Construction Ltd there is no need to research the best loft conversion company as well as other traders to bring the project to its completion: we have access to all of the skills and trades that you will need, saving you time, stress and money.
From new builds to Victorian and Edwardian properties, we take the time to make sure that each loft conversion is functional, attractive and sympathetic to the existing architecture. We know that every customer is unique and we will help you to design the loft conversion that is just right for you.
Comprehensive Loft Conversion Services
Whether or not you need planning permission for your loft conversion will depend on a number of factors, including the height and size of the conversion, the direction that your windows will face and your location. There are other elements that you need to be aware of, too; for example, bats are a protected species so if there are bats living in your loft, you will need a licence to carry out any work that may cause them harm. Regardless of whether you need planning permission, you will need Building regulations approval on your loft conversion. Building Regulations approval certifies that your loft conversion is safe and secure; failing to get approval can cause complications in the future, particularly when you come to sell your home. Our loft conversion services include guidance on regulations and approvals to safeguard your home and your investment.
If you already have plans and planning permission for your loft conversion, simply send the plans to our loft conversion specialists for a free, no obligation estimate.
If you don't have plans, our loft conversion specialists can provide you with a qualified architect to work with you on your proposed property loft conversion.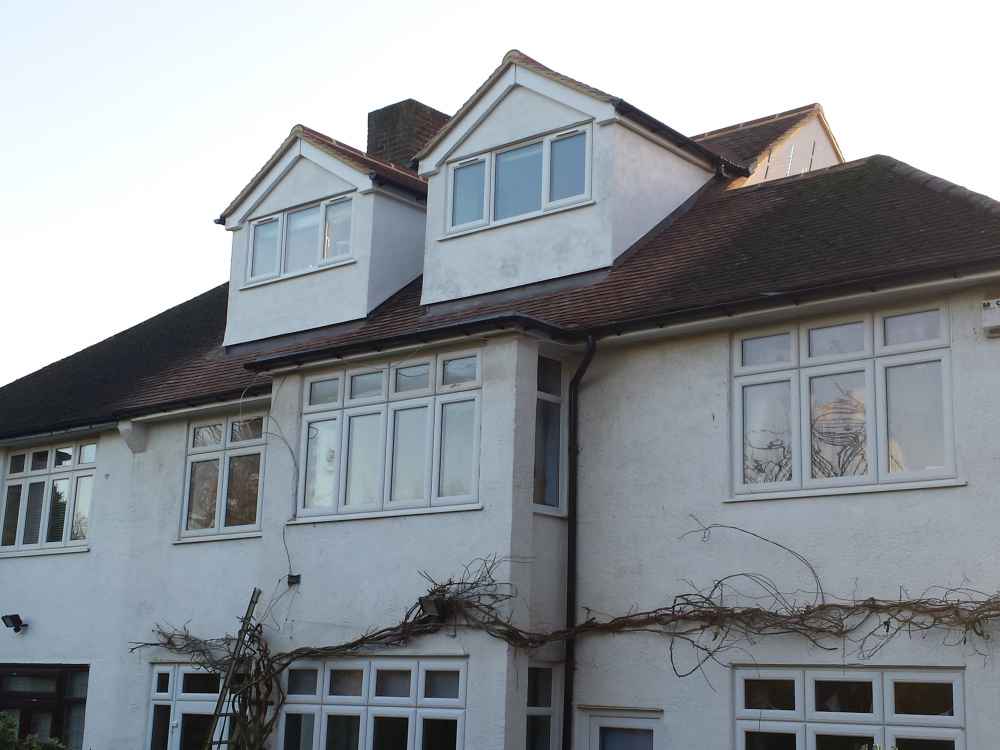 As a leader in the residential construction community, London and Kent Construction Ltd has developed a reputation for stylish designs in loft conversions. Even our least expensive conversions are loaded with architectural detailing that will set your home apart from the others! London and Kent Construction Ltd can design and build all types of loft conversions. Check out our portfolio showing three examples of loft conversions – end of terrace, mid-terrace and a Dormer loft conversion.
If you are looking for a loft conversion company that you can rely on to do a great job, from start to finish, and you live in SE2 – SE28, DA1 – DA18, BR1 – BR8 and TN1 – TN40,
Contact us now for a quote.
At London and Kent Construction Ltd, we are local builders at heart. We are proud of the service that we provide to locals and make sure that every member of our team meets our high standards, no matter how big or small the job. To help us make sure that we always offer the best possible service, we are members of The Contractors' Health and Safety Assessment Scheme, Constructionline and NHBC.